Peter Cherpack Moderates RMA Philadelphia CECL Session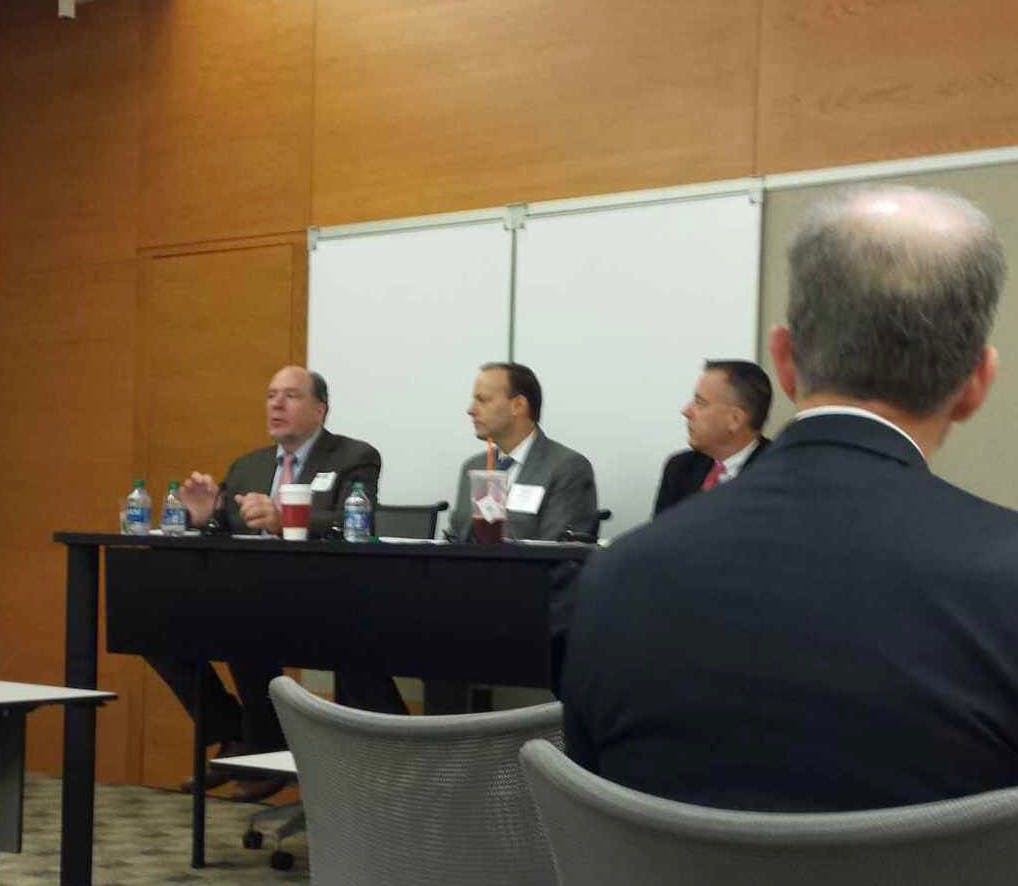 ---
Peter Cherpack, Ardmore Banking Advisors' Executive Vice President & Senior Director of Credit Technology, recently moderated a General Conversation About CECL, presented by the Risk Management Association's Philadelphia Chapter.
The event, held on November 12th at the Federal Reserve Bank in Philadelphia, featured panelists Robert J. Ilik and William Wisser from the Fed, and topics ranged from why CECL will not "go away" or "be cancelled" to how CFO's and CCO's should work together to ensure CECL success.
Peter has become a thought expert on CECL, having given presentations, written articles and moderating discussions on the topic for organizations including the Risk Management Association, the American Bankers Association and the American Banker.
That expertise has been applied to Ardmore's CECL solutions, including our credit data assessment service and our Credit Portfolio Management Suite, which includes modules for ALLL (CECL-compliant), stress testing and portfolio reporting & analytics, leveraging a comprehensive central data mart to get the most value out of your credit data.
---
Learn more about how we can work together.
Contact
Copyright © 2019 Ardmore Banking Advisors, Inc. All rights reserved worldwide.
Privacy Policy
Web Design
by Media Proper.