Ardmore Sponsors Risk Management Association's 2022 Annual Conference
---
Ardmore Banking Advisors was pleased to once again sponsor and participate in the 2022 Risk Management Association Annual Conference, held this year in Washington, DC.
The two-day conference – the first live one since 2019- brought together over 200 professionals to discuss current events in the financial services industry. Hot topics included best lending practices amidst rising interest rates, the importance of data in uncertain times and how small business owners should be acting in the current climate.
Ardmore's Peter Cherpack's session, "Stress Testing Your Portfolio in 2023 – Not just for CRE Anymore!", was well-attended. The presentation focused on how the COVID pandemic inadvertently assisted banks in improving their credit data quality and processes, and gave a look at how important stress testing was in quickly identifying at-risk segments of banks' portfolios, and how that same practice could be applied to climate change in the future.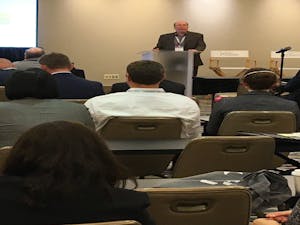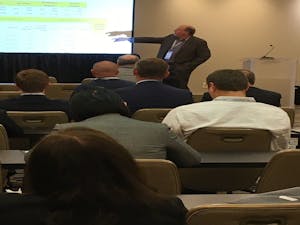 ---
Learn more about how we can work together.
Contact
Copyright © 2023 Ardmore Banking Advisors, Inc. All rights reserved worldwide.
Privacy Policy
Web Design
by Media Proper.