Conference Spotlight – RMA Philadelphia's 2022 Presidents Panel
---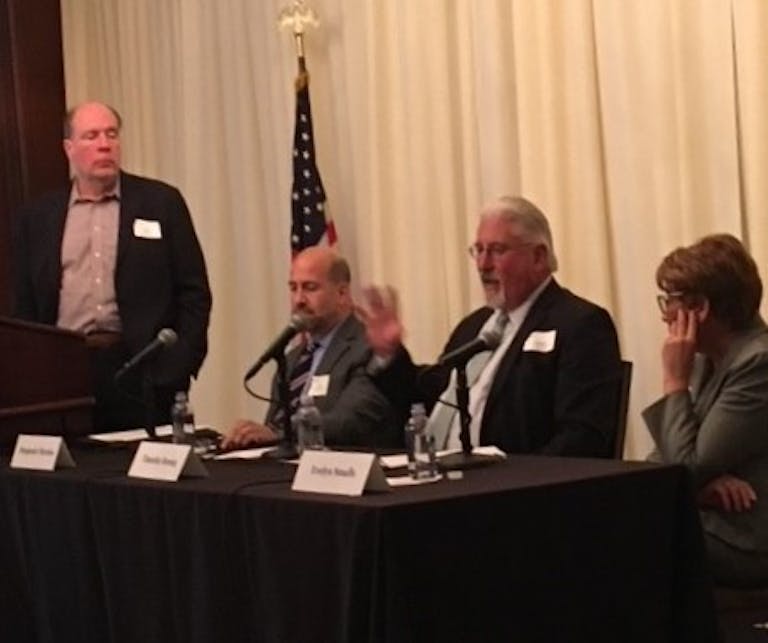 Ardmore Banking Advisors was pleased once again to be the Gold Sponsor for the Annual RMA Philadelphia Presidents Panel, held on May 25th at the Union League.
Ardmore's Executive VP, Peter Cherpack, moderated the panel, which featured Evelyn Smalls, President & CEO of United Bank of Philadelphia, Timothy Romig, EVP and National Director of Customers Bank and T. Benjamin Marsho, EVP & Chief Risk Officer of Meridian Bank. The panel discussed the most currently pressing issues in the banking industry, including the continued impact of the COVID-19 pandemic, diversity and inclusion governance, attracting and retaining talent, and how to create sustained organic growth.
---
Learn more about how we can work together.
Contact
Copyright © 2023 Ardmore Banking Advisors, Inc. All rights reserved worldwide.
Privacy Policy
Web Design
by Media Proper.