Conference Spotlight – RMA CAVA Spring Conference 2022
---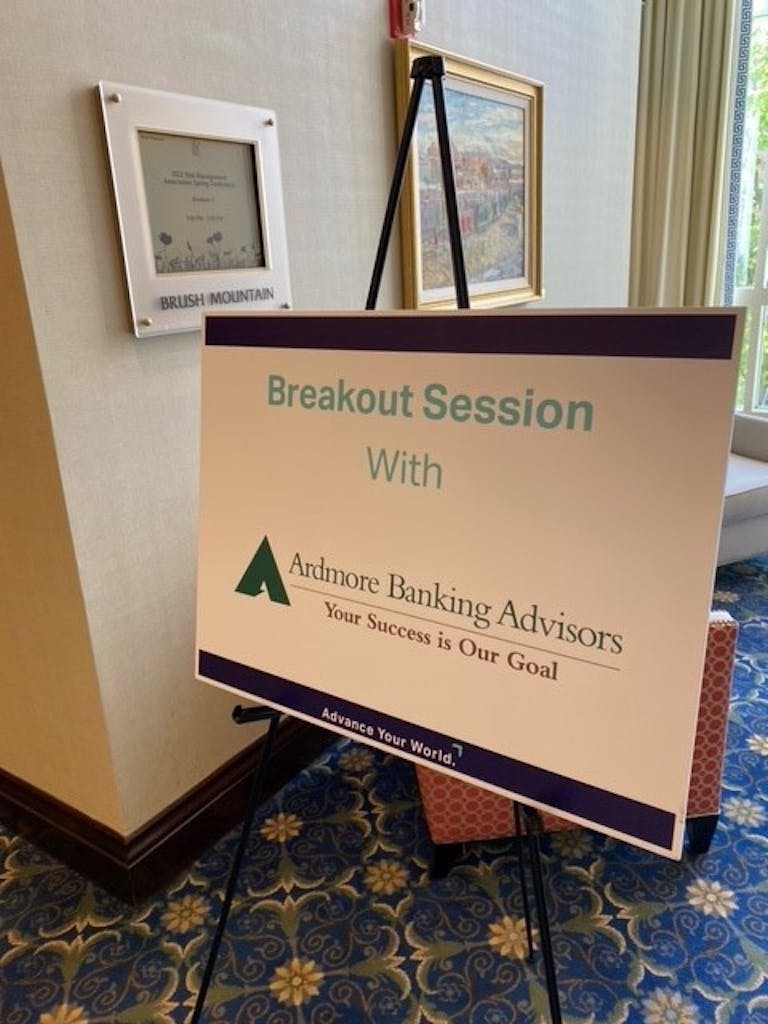 We are pleased to announce that Ardmore Banking Advisors sponsored and presented at the Risk Management Association's Carolina & Virginia Chapter's Spring Conference, recently held in Roanoke, VA.

Peter Cherpack, Ardmore's EVP & Senior Director of Credit Technology, gave a presentation focused on the lessons learned from the COVID pandemic, including the importance of monitoring borrower concentrations and using technology to help pinpoint fast emerging risks.

The two-day conference brought together over 50 bankers from the mid-Atlantic to discuss hot topics in the banking industry, including cyberthreats, how COVID changed the banking industry, and where financial services goes from here.

For more information about RMA CAVA, please visit their website.
---
Learn more about how we can work together.
Contact
Copyright © 2023 Ardmore Banking Advisors, Inc. All rights reserved worldwide.
Privacy Policy
Web Design
by Media Proper.