Todd Sardich Promoted to Senior VP, Risk Management & Senior Director of Consulting
---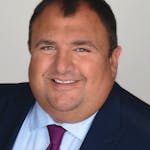 Ardmore Banking Advisors, Inc., a leading credit risk management consulting firm specializing in loan review, credit consulting and credit technology solutions, is pleased to announce that Todd Sardich has been named the company's Senior Vice President, Credit Risk Management and Senior Director of Consulting. Having been with Ardmore for nearly a decade, Todd will oversee the firm's Credit Consulting practice, which includes the following services:
Due Diligence for Mergers & Acquisitions
Strategic Planning
Appraisal Reviews
Credit Policy Development or Revision
Loan Portfolio Stress Testing
Credit Risk Management Processes
Regulatory Matters
Problem Loan Workout
CECL Consulting
"Todd has been a valuable member of the Ardmore team for the past 10 years, and we look forward to the leadership he will provide in his new role," said Ardmore President Thomas A. Spratt. "His extensive credit risk management experience will serve our clients well."
Since its inception in 1991, Ardmore has provided credit risk management consulting services to banks nationwide and built an unparalleled reputation for integrity and expertise with both clients and regulators. Our team of seasoned former senior banking executives and regulators ensures that our clients receive the highest quality services and solutions from professionals who have shared their experiences. Each member of our consulting team has a proven track record of credit risk management experience, expertise, and insight.
---
Learn more about how we can work together.
Contact
Copyright © 2023 Ardmore Banking Advisors, Inc. All rights reserved worldwide.
Privacy Policy
Web Design
by Media Proper.