Ardmore Partners With RMA Philadelphia Chapter for Members-Only Social & Beer Tasting
---
Ardmore Banking Advisors was pleased to continue our ongoing partnership with the Philadelphia Chapter of the Risk Management Association by joining with them to present a Members Only Social & Beer Tasting.
The event, held January 25th at the offices of Klehr Harrison Harvey Branzburg LLP, was hosted by Ardmore Executive VP and Partner, Peter Cherpack, who is also the Managing Director of BeerAppreciation.com. The event began with a brief history of beer and its importance to society throughout the years, and concluded with a tasting of paired beer and cheeses.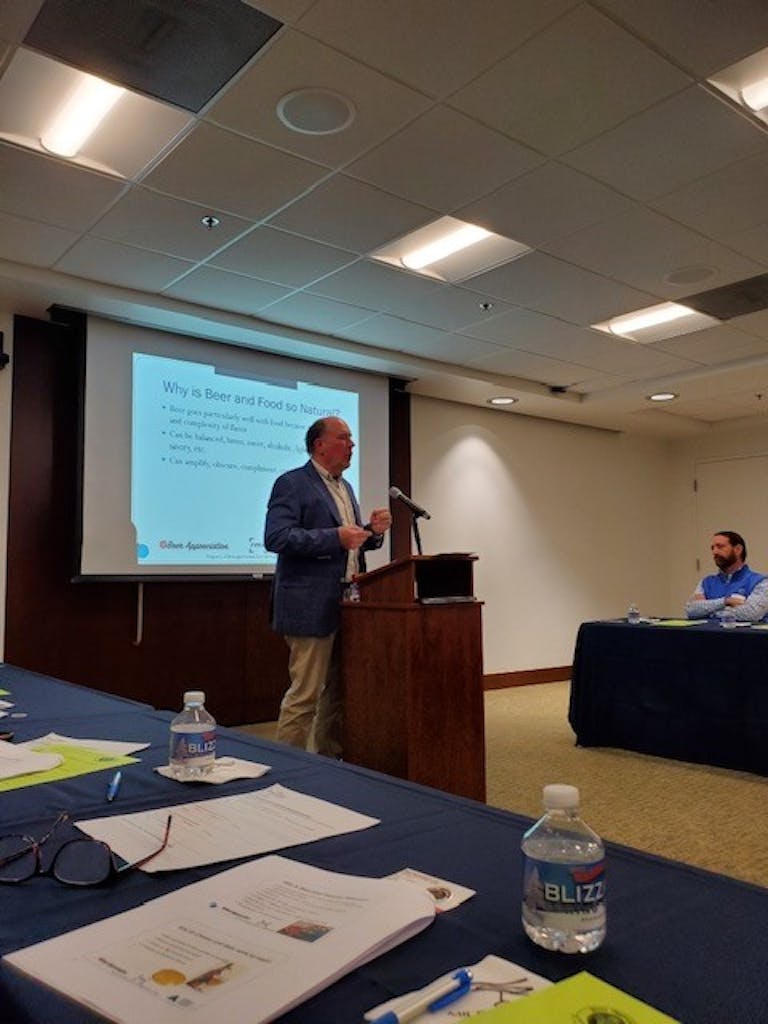 "This was a fun and informative way to bring bankers together outside of the office setting and enjoy some quality beer and each other's company," said Mr. Cherpack. "We appreciate our partnership with RMA Philadelphia, and look forward to many more collaborations in the future."
About RMA Philadelphia:
Founded in 1914, The Risk Management Association (RMA) is a not-for-profit, member-driven professional association whose sole purpose is to advance the use of sound risk principles in the financial services industry. The Philadelphia Chapter, like all RMA chapters, is organized and run by volunteer members.
About Ardmore Banking Advisors:
Ardmore Banking Advisors is a market and thought leader in credit risk management consulting, recognized for its expertise in loan review, credit risk consulting, and credit technology that delivers value-added results to financial institutions. Since its inception in 1991, Ardmore has provided credit risk management consulting services to banks nationwide and built an unparalleled reputation for integrity and expertise with both clients and regulators.
---
Learn more about how we can work together.
Contact
Copyright © 2023 Ardmore Banking Advisors, Inc. All rights reserved worldwide.
Privacy Policy
Web Design
by Media Proper.